DISINFECTING AND SANITIZING CORONAVIRUS Covid-19

Bulovas Restorations Corona Virus Services
For Coronavirus, COVID-19, cleaning, sanitization and disinfecting, count on the professional Infectious Disease Rapid Response Team at Bulovas Restorations for infectious disease sanitization of the Novel Coronavirus on Long Island and NYC, from hotels and restaurants, to malls, stadiums, locker rooms, schools, hospitals, nursing homes, office buildings, and more, Bulovas Restorations can mitigate your exposure to health complications and legal liability. Bulovas offers emergency response and deployment of their infectious disease specialists to ensure your environment can be contained and cleaned as quickly as possible, mitigating risk to life and exposure to liability.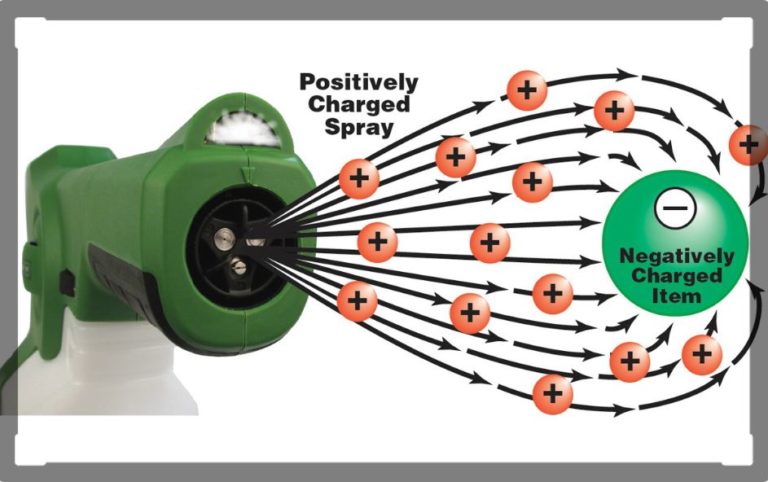 We use CDC approved and EPA registered industrial-strength disinfectants with a broad spectrum kill claim


All infected materials are cleaned, disinfected, and properly disposed of as biohazard waste


Fully encapsulated personal protective equipment (PPE) and full-face respirator masks are worn at all times by our certified cleanup technicians


We adhere to a stringent coronavirus demobilization process for our equipment, trucks and waste storage areas
What separates Bulovas Restorations Inc. to other cleaning companies? Bulovas Restorations Inc. verifies efficiency & safety with ATP testing to ensure areas have been properly cleaned and disinfected. Just because it looks clean, doesn't mean it is. When bio-hazards such as blood and other bodily fluids are involved, only an ATP bacteria test can help verify if the affected dwelling that had potentially harmful bacteria and pathogens is actually clean.
Bulovas Restorations Inc. cleaning verification system does more than just verify surface and equipment cleanliness: the system can evaluate the effectiveness of cleaning materials and chemicals, measure the performance of environmental services staff, and ensure compliance with standardized cleaning protocols. Bulovas Restorations Inc. will swab multiple locations inside a home or business that were treated to determine what level of clean the affected areas are. It's the same practice used by scientists in measuring germs in labs, hospitals, and public places like restaurants.
Contact us today to see how we can help you keep and maintain a clean and healthy workplace!

Contact us today for a Free Estimate!
(631) 358-5200
Why Particular Attention Needs to Be Paid to the Cleaning Agent When Handling the Novel COVID-19 Coronavirus
When you are looking to undertake a disinfecting cleaning or sanitization effort to protect against the Coronavirus in your business or home, the first step is often to look for cleaning products and agents that can kill the pathogen. Products like Clorox Bleach, bleach wipes, Lysol and others including commercially available cleaning products simply just won't get the job done. Why is that? Because their kill claims say so.
Choosing the right cleaning agent is critical to ensuring the mitigation of risk and exposure and that requires choosing a product and manufacturer that makes kill claims without caveats, and specifically notes the Coronavirus. At Bulovas Restorations, we use electro static spraying, EPA recommended solution and follow all CDC guideline to disinfect Coronavirus Covid-19.

The Real Concern Should be in the Cleaning and Sanitization Process When it Comes to the Coronavirus Covid-19 Disinfection Service
Most people and cleaning companies, including those that claim to handle infectious disease as part of their service offerings don't understand the necessary processes to ensuring the eradication of such a lethal pathogen like the novel Coronavirus. This pathogen is quite durable with its ability to live for up to 9 days outside of a host on inanimate surfaces. Additionally, in order to kill the virus, your cleaning process must include the necessary steps, and wait times during treatment to ensure the sanitization is in direct contact with the Coronavirus for the length of its time, the time necessary for the agent to be able to eradicate the sturdy virus.
Bulovas Restorations adheres to all OSHA regulations, is certified by the IICRC (Institute of Inspection Cleaning & Restoration Certification) and strictly follows the most state-of-the-art procedures (Electro Static Spraying) when it comes to disease cleanup and disinfection. Coronavirus (COVID-19) is still novel, so we continually consult with the Centers for Disease Control & Prevention (CDC) for up-to-date solutions and utilize CDC approved and EPA registered disinfectants.

Some of the Industries We Offer Coronavirus COVID-19 Disinfection Cleaning and Sanitization Services to in New York Including Long Island, Nassau, Suffolk, Queens, Brooklyn, Manhattan, Staten Island, Bronx and Westchester.
Restrooms
Police Cars
Ambulances
Public Restrooms
Restaurants
Theaters
Shopping Malls
Hotels
Schools
School Buses
Automobiles
High Schools
Elementary Schools
Nursery Schools
Colleges
Universities
Police Stations
Gyms
Sports Arenas
Stadiums
Locker Rooms
Changing Rooms
Offices
Government Buildings
Gas Stations
When it comes to Coronavirus COVID-19 cleanup and sanitization for your hotel, making sure your hire the right infectious disease cleanup and sanitization company is critical. Bulovas Restorations only uses a Coronavirus cleaning agent recommended by EPA and we follow strict CDC guidelines when it comes to disinfecting residential and commercial properties.
Professional Coronavirus COVID-19 cleanup and Sanitization in Long Island, Serving Nassau and Suffolk Counties.


Water Damage Restoration & Cleanup Long Island
  Water Damage Restoration Long Island by Bulovas Restorations Inc.. Through Floods, Storms, Sewage or Mold, Water Can Destroy your home.
Mold Removal & Remediation Services Long Island
Mold Removal and Remediation experts. Mold Removal Without Harmful Chemicals. Mold can be a Silent Killer in Homes.
Fire Damage Restoration, Repair & Cleanup Long Island
Smoke Damage Fire and Smoke Damage Long Island by Bulovas Restorations Fire Can Ruin Your Home In A Matter Of Minutes.
PLEASE SUBSCRIBE TO OUR NEWSLETTER
Stay informed about our projects and specials.
---